Earning money with the AliExpress Affiliate Program is an opportunity available to everyone. This article provides the best and quickest way to create AliExpress affiliate links that will reward you with real money if someone buys after clicking on one of your product's links.
Working directly with AliExpress can be difficult and it is possible to earn more money by joining an advertiser that will deal directly with AliExpress and provide you the best tools and comissions for AliExpress. One of the best way to use the AliExpress Affiliate program is to go through ePN.bz which asssist you with AliExpress marketing.
This article explains how to create an AliExpress rewarded link in ali.pub or ali.ski format to easily share it with friends and people. These links can be shared on any platform, such as website or social meda groups (Facebook, Twitter, Instagram)
Don't waste time, get your account and start earn money on AliExpress with ePN.bz

---
What is the AliExpress Affiliate Program?
AliExpress offers a very attractive affiliate system with a high standard commission rate on all products.
To affiliate a customer, you need that the customer click on one of your link which redirect to AliExpress website. Then if the customer order something the bonus will be assigned to you. If the customer clicks on another link which is not yours before doing the purchase, you will not be eligible to earn the bonus.
Without action from the customer, the cookie remains for 30 days on the computer.
I'm not able to register on AliExpress Affiliate Portal or your application has been denied

As soon you have a good website which is able to promotte AliExpress products, you can register on the site https://portals.aliexpress.com/. Unfortunately, getting approveded on the AliExpress Portal takes time, you can wait for month without any answer. Or even worse, your application can be denied.
Also, the tools provided to create links and banner, the transfer fees (15$) and the difficulty to have actionnable analytics turns that the AliExpress Program is not adapted for small sites or for Facebook sharing. Check below for the solution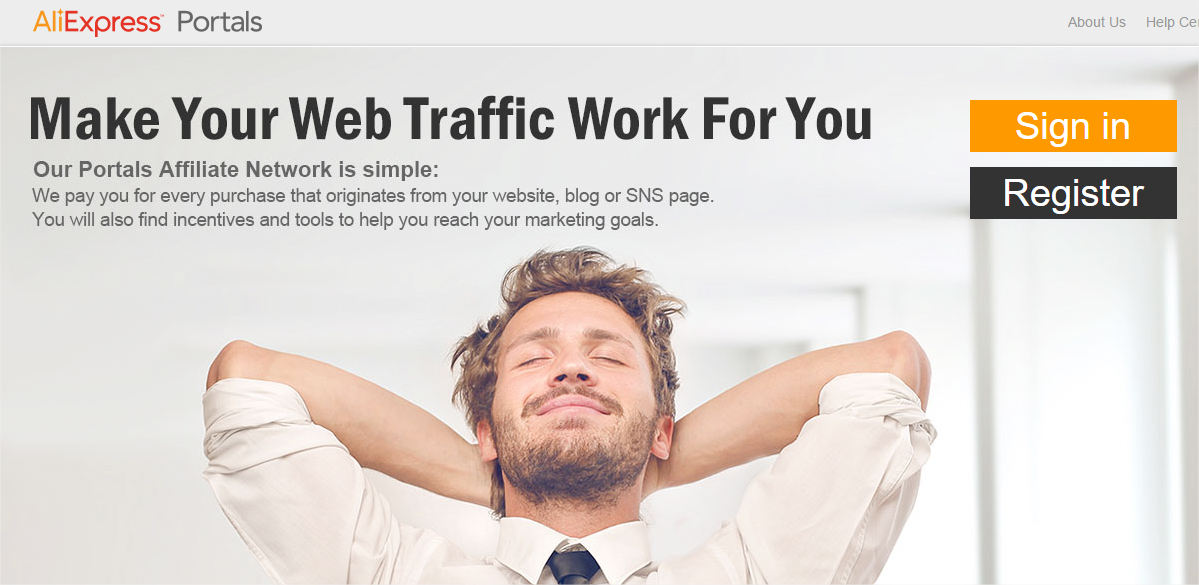 ---
Register to the main AliExpress Affiliate Partner : ePN.bz
The CPA partner ePN will deal directly with AliExpress and negotiate better commission rates. Tools offered to created link are very cool, with a chrome extension to don't waste time and create AliExpress links efficiently.
The website is easy to use and the interface is understandable.  Create links is a kid job. Each time a customer click on a link, you can track this number, and if the customer buys something, you earn real money.
To transfer the money to your account, many options are provided and transfer fees are near 0%, if you use Epayment for example this is free. Then on ePayment you can request for a Wire Bank transfer or a Bitcoin transfer.
The steps to register are simplified and you can start to affiliate AliEpress customers in 15 minutes from now.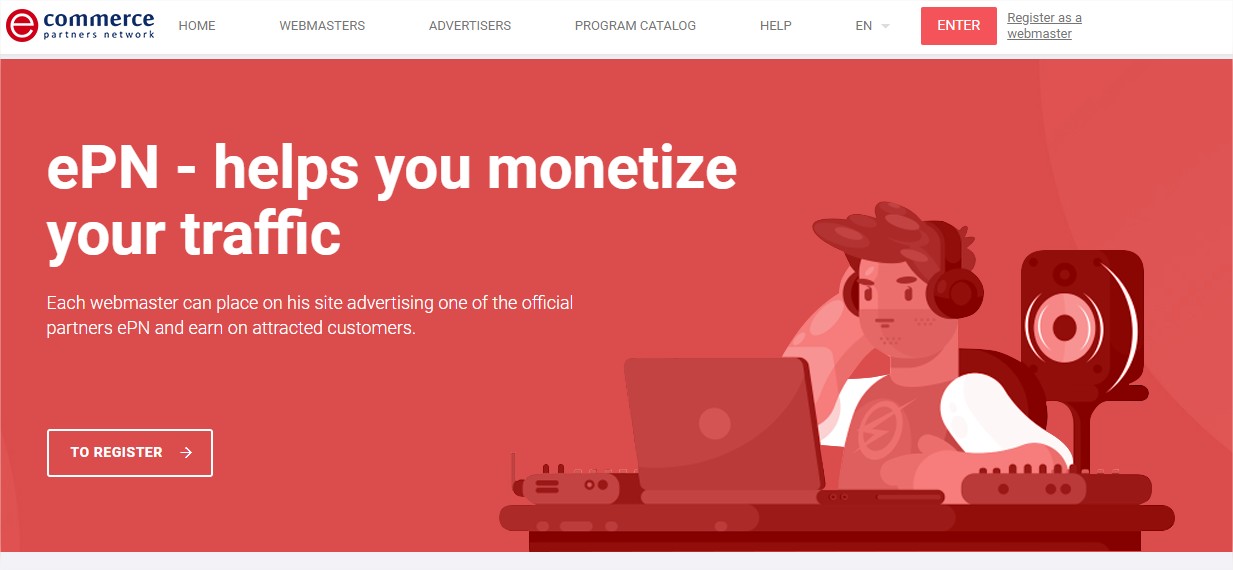 ---
How to register on ePN ?
Go to ePN.bz to register.
Click on the button "Register", fill the form with your email address and desired password and then click on "Create an account". It is done, you can start use the AliExpress Affiliate Program.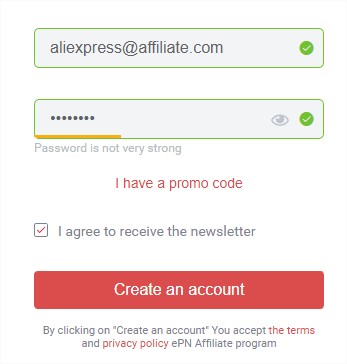 ---
How to create ePN links to generate AliExpress earnings?
In a first time you have to define one "Deeplink" . Please navigate in the menu Tools then Deeplink.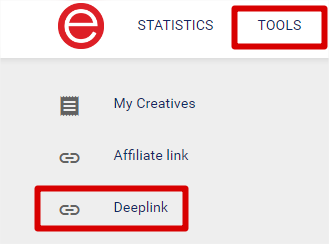 Create a new Deeplink with the values you want. Here is an example :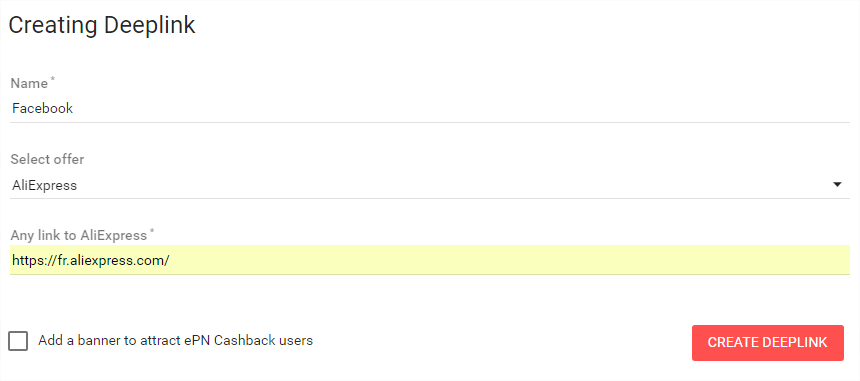 Information defined here is not important, you just need to create a campaign ID to create all your other links. Once the Deeplink is created it is time to retrieve the extension to generate links directly from the AliExpress site.
Click Browser Extensions on the same Tool menu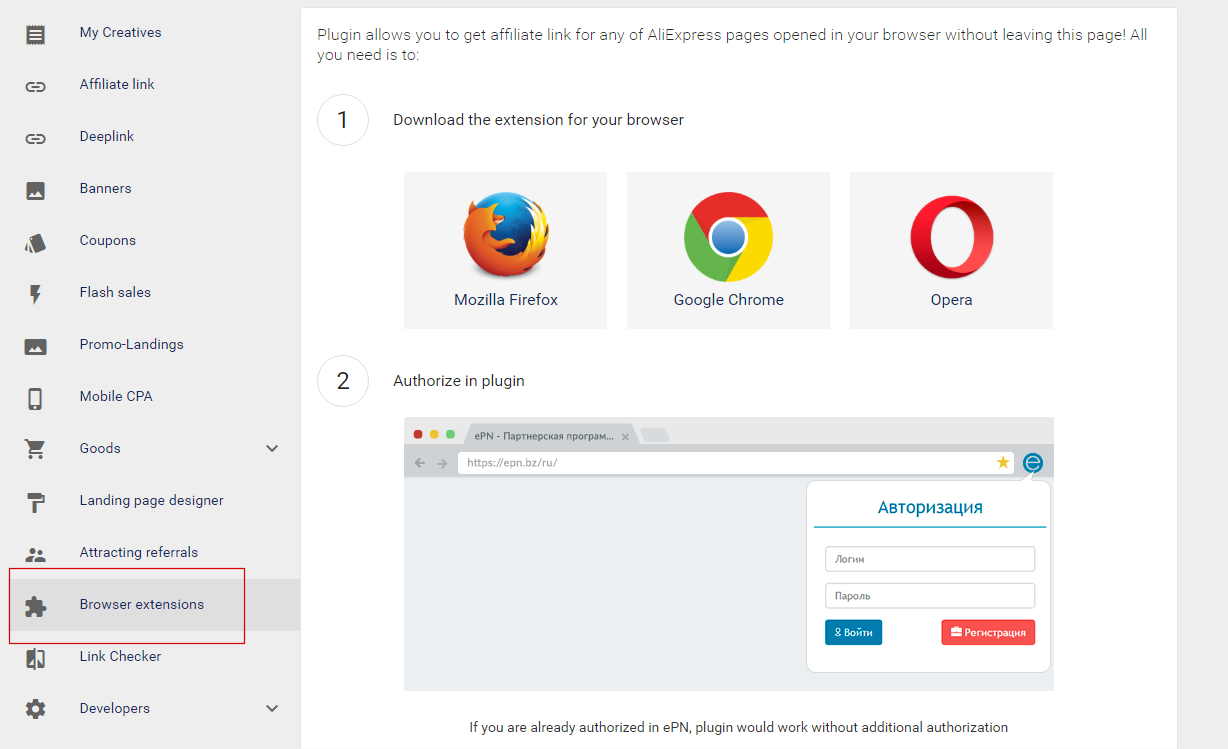 Then download the extension according to the browser you are using. For my part I use chrome.
Sign in with your account and go to any page on the Aliexpress website.

The icon of the extension will then go to "yes" and you will have the possibility to generate a link by clicking Get Link (the green button)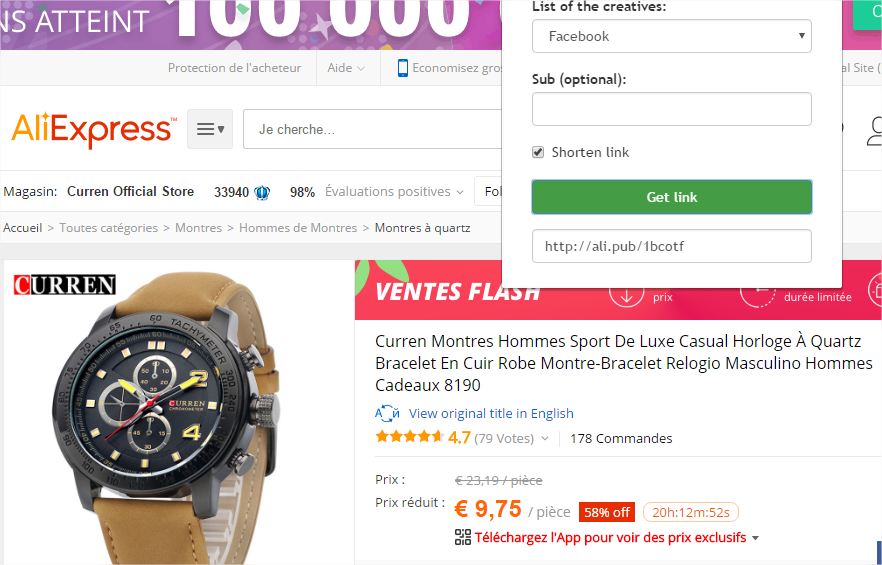 This the link you have to promote in your content and that will affiliate your visitors. If they buy something, you will receive 8.5% of the total amount.
This does not add extra costs for the buyer, it must be seen as a marketing campaign paid by AliExpress.
The link format is ali.pub , you can customize it with your own domain.
---
Partners available on the EPN portal
Another advantage is that ePN does not stop at AliExpress, you can create links for Gearbest, BangGood and other sites always using the chrome extension that allows to create links directly:
List of Affiliate Partners:
AliExpress
Gearbest
Banggood
Iherb
Sammydress
And many others website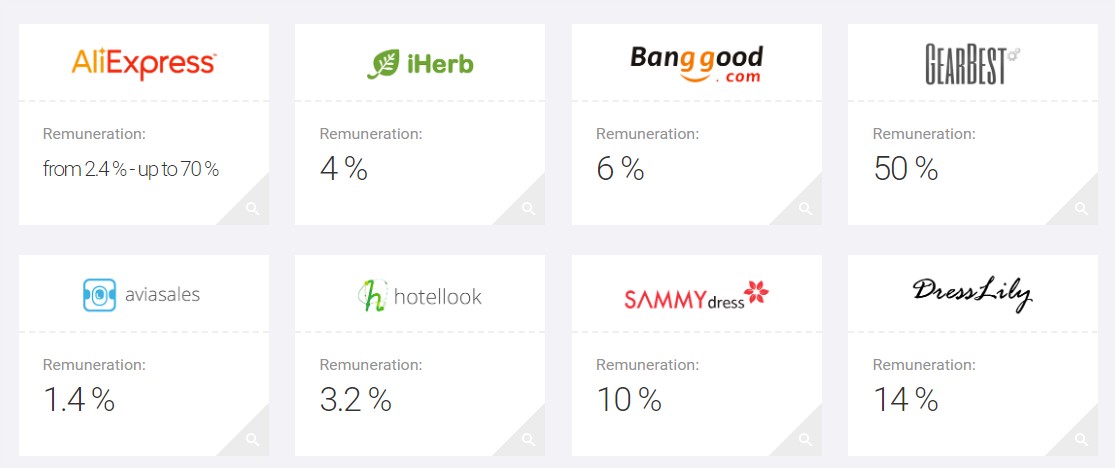 ---
Clics and links Statistics
Here is an example of my statistics with the website conseilgeant.fr  . You can have an overview of the number of clicks, the order, how many income you will have, the total payout, all numbers are displayed in the chart and this is very intuitive to work with.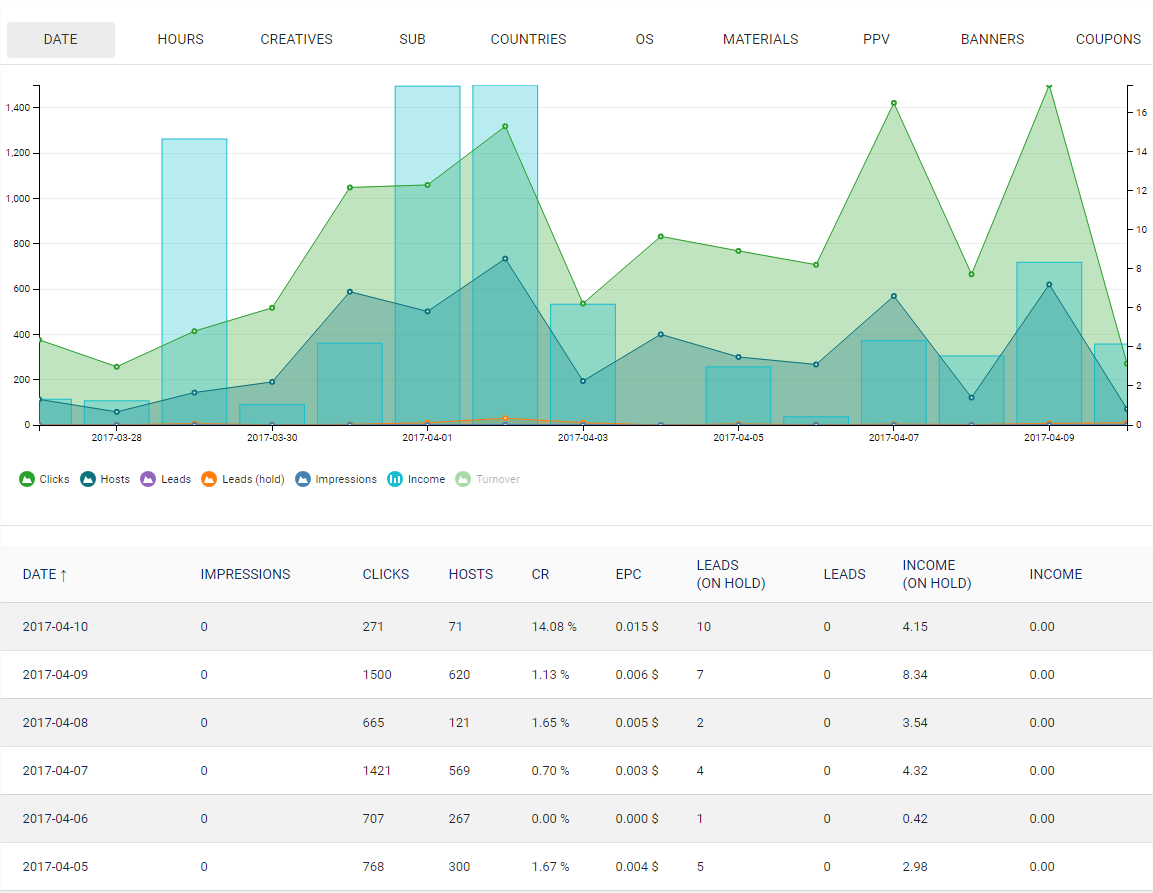 The income is on hold, because customers need to confirm the good reception of the package. Once this is done, few days after the money will be validated.
Update: after 6 months of use: Everything fine !

(Visited 148 times, 3 visits today)
Article mis à jour le