If you are looking for amazing deals and you have not yet found good products in the AliExpress brand list article, this page is for you.
Read the article about AliExpress & Yupoo to learn another way to find good deals.
Sommaire - Cliquer pour étendre ou réduire
The brands don't want their products to be sold on AliExpress (it can be understood :-)), even if it comes sometimes from the same factories, the products are quickly withdrawn. However many temporary sellers put up links that go a few days before being withdrawn. From the moment the order is placed the product will be sent, even if the seller's page is removed. If the parcel is not sent (no proof of tracking) AliExpress will refund you the money committed.
When you click on a hidden link, it is a completely different object that will appear, do not be surprised and think that the link does not work! Here is an example of a hidden link to N B shoes (the link is not provided as these are temporary links that disappear). When you click it's a backpack that appears, then that should be shoes.
You will notice however that it is possible to choose several models and in different sizes. One quickly suspects that one no longer speaks of a backpack but of shoes…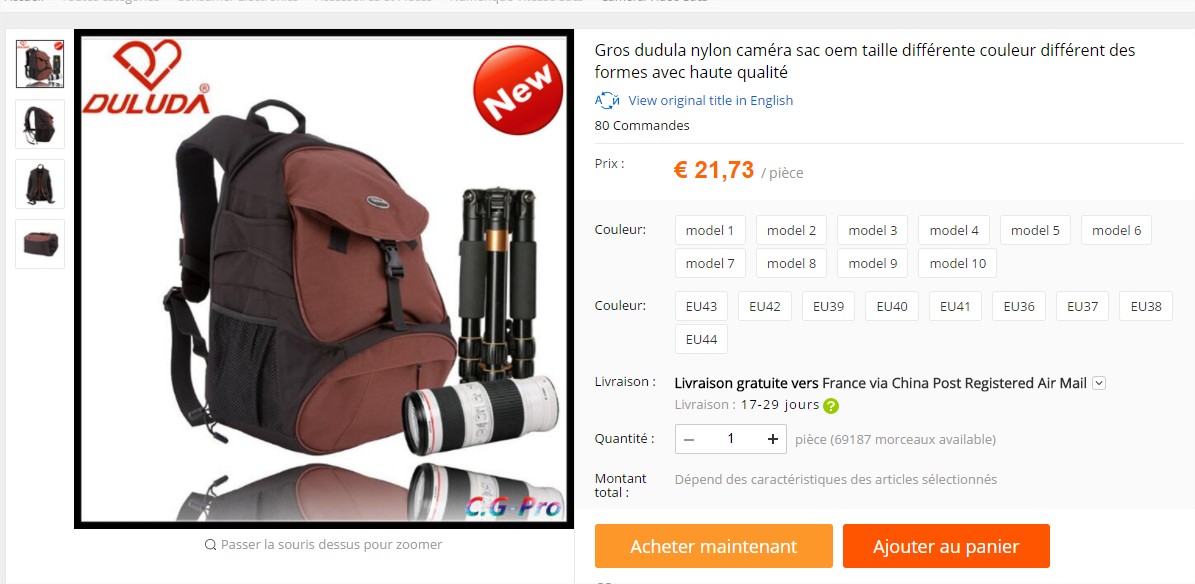 If we stick to just this page, it is not possible to know which version corresponds to each model. This is why each AliExpress « hidden » link provided in the group is normally accompanied by a caption that gives the correspondences. Here is the correspondence with the example of the backpack: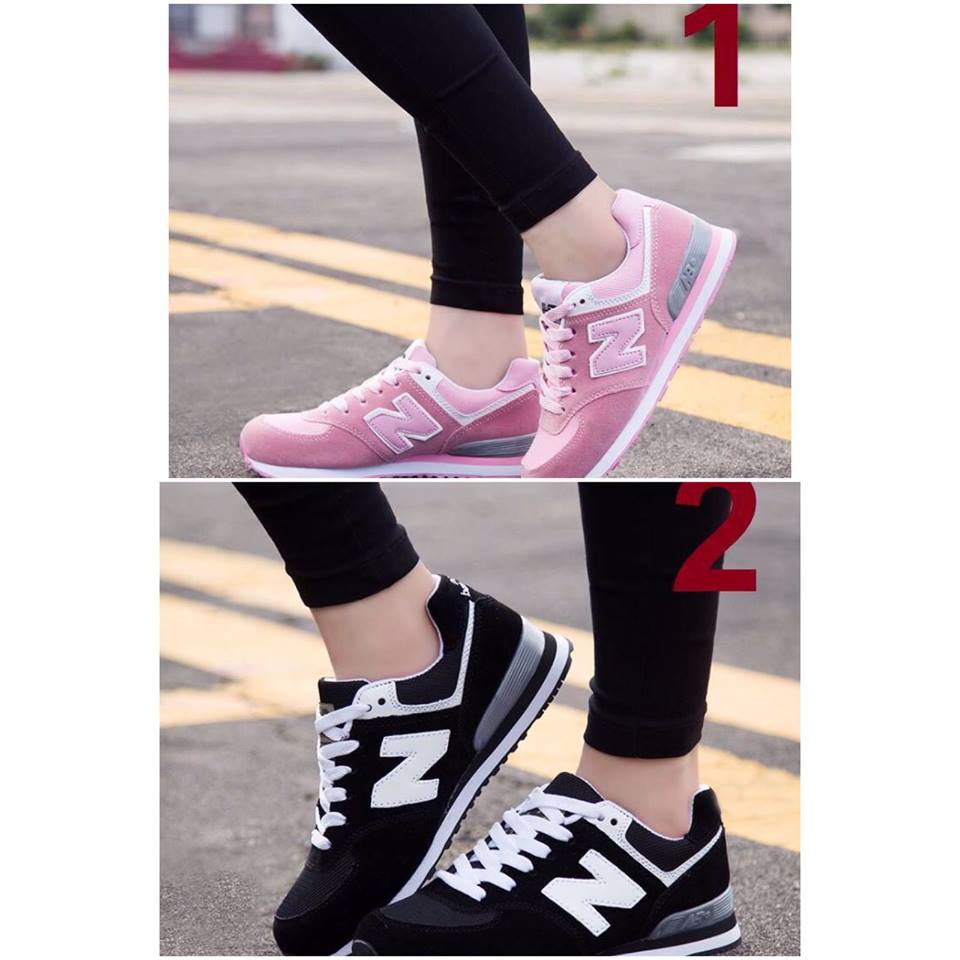 I did not put here all the pictures of the correspondences, but you can see on each model a number in red. This is number that has to be picked in the buying option to receive the matching product. Do not forget also to choose to shoe size or any option for others products.
There is a variant of the AliExpress hidden products, it is simply when the product is proposed but without the logo. In these cases you will have the option to purchase the prodcut with or without the logo.
Here is an example with Erika Eyewear, the logo is not displayed in the product description but it is possible to add it at the time of the order.

How to find links and ephemeral shops on AliExpress?
These links are constantly renewed, so it is mainly sharing between users. Some users do not hesitate to contact the vendors privately to know their WhatsApp contact information, so they know when a new link comes out. Some English pages receive live notifications from sellers and publish their updates.
It is not always easy to find links, this is why there is a private group to share the hidden links and amazing deals.
Warning, hidden links only work a few days, you have to be reactive as soon as an offer pleases you.
What is it possible to find in this AliExpress link group?
You will find people who share their bargains on the site as well as hidden links to many brands: Tommy Hilfigger, Valentino, Burberry, Puma, Hart, SuperDry, des maillots de foot (espagne , france, europe, etc..) . Il n'y a pas que des vetementes mais aussi des chaussures (Nike, Adidas) et des produits de beauté (Naked).
The following screenshot is a compilation of what can be found in shops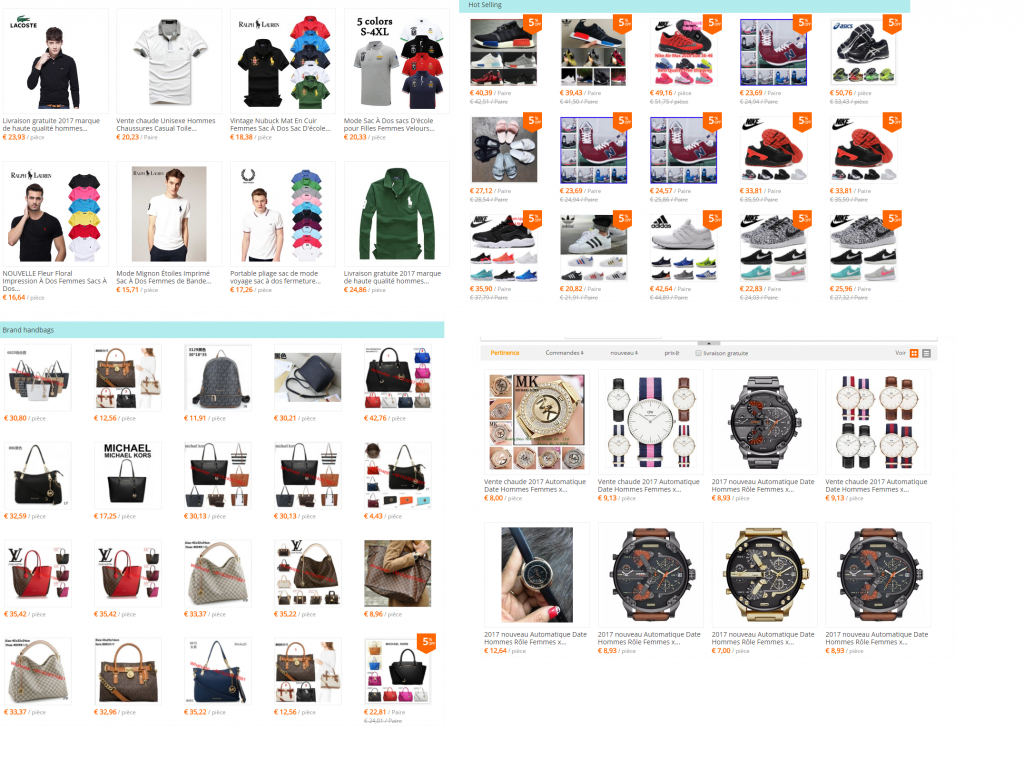 ---
Counterfeit / Product Copy Considerations
It is forbidden to buy Counterfeit products, you can be exposed to high fee.
Even if the products can leave the same factories, it is not necessarily the same materials and the same conditions of manufacture that will be applied to the products of counterfeits. When the product comes from a different factory, the seller has tried to get closer to the finished product but probably does not follow the manufacturing process. The quality may vary greatly from the original product and be in almost all cases lower. However, this is a good opportunity to test the product at a lower price and if you are convinced by the design then you can decide to buy the official model. The lifetime of the AliExpress product will most likely be lower than the original product.